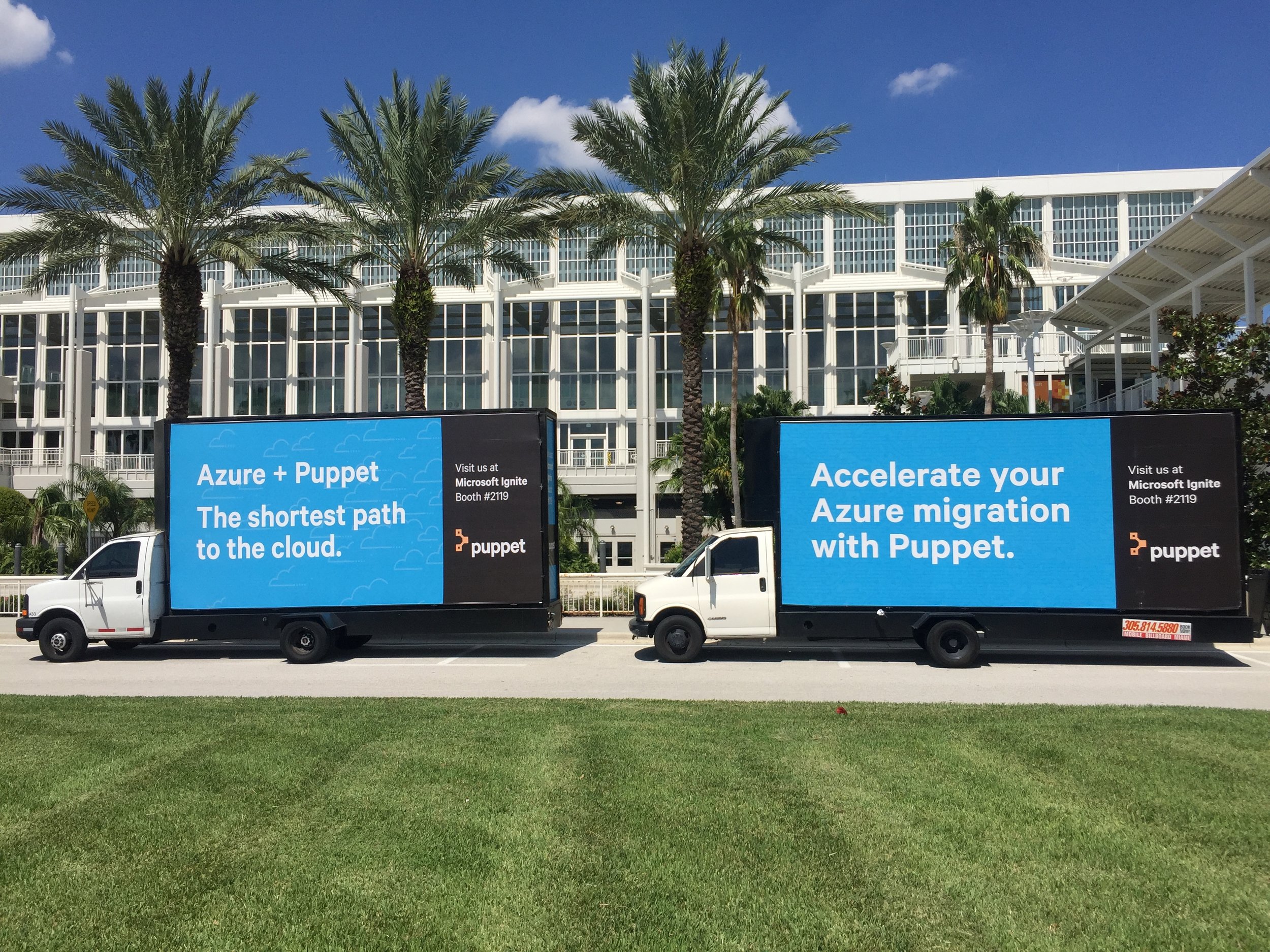 CONVENTION MOBILE BILLBOARD ACTIVATION IN ALABAMA
Modern Mobile Billboard Advertising in Alabama
MBM brings its advanced super-effective mobile billboard advertising service to the Alabama area!
We are a marketing team that seeks to provide Alabama-based businesses with creative and effective marketing campaigns that will help them meet the desired target audience with ease. Offering innovative digital billboard trucks designed for targeted marketing, we help businesses reach a diverse range of attendance in their comfort zone, thus creating a higher chance of marketing success.
MBM offers a team of Alabama-based marketing experts who boast comprehensive knowledge of the area. This knowledge gives you a vantage point with your marketing campaigns, allowing you to tap into our knowledge bank to determine the right marketing approach for your target audiences in Alabama.
Our digital billboard trucks are strategically positioned in critical areas within the city, helping you reach your desired audience no matter where they are while ensuring maximum exposure and campaign success.
Our team has been in the business for years and thus knows what it takes to move your target audience from prospects to loyal customers.
No matter your intended marketing goal, our team will come up with the right plan for you and will help you assess, plan, and create a super-effective billboard advertisements for your intended audience and marketing goal.
So, whether it's a product lunch, an awareness campaign, or any other marketing objective, our digital billboard trucks in Alabama will help you reach your desired audience more effectively than any other outlets out there.
Why Choose our Mobile Billboards?
Area Expertise
MBM offers an experienced Alabama-based marketing team that boasts comprehensive knowledge of the area, its people, and the right marketing content to ensure the best results for your campaigns.
Innovative Approach to Marketing
At MBM, we understand the importance of diversity, and thus, every billboard we create has a unique approach. We seek to provide innovative yet creative solutions that catch the eye of your intended targets.
We Guarantee Improved Brand Recognition
Boasting extensive understanding of the Alabama area, our team comes up with the most effective approach to guarantee maximum brand exposure and awareness. We create a lasting impression in the minds of every observer.
MBM seeks to provide an innovative and practical approach to marketing. Our mobile billboard advertising service in Alabama offers a diverse yet result-driven marketing approach that keeps you blocks ahead of your competition.
Now, you can be sure of a marketing campaign that reaches your target audience in their comfort zone.
Contact us to get started.